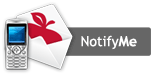 Northside Elementary School
2016 - 2017
Together we SOAR!!!
Our Mission:
To provide a safe, nurturing, and challenging school environment in which students become socially responsible, lifelong learners.
Our Purpose:
To work with our faculty, staff, and community to design and implement a school-wide system of programs developed to support the specific academic, behavioral, and social needs of our students.
______________________
Tuesday August 23rd @ 5:30 pm with the annual first PTO meeting @ 6:00 pm in the Northside cafeteria.
______________________________
Smart Card Sales
Smart Card sales begins today, August 22nd and runs through September 2nd. There is a lot of great prizes to be won. The smart savings card has over 100 area business offering substantial discounts plus great bonus coupons.
You child will fill out a form on the envelope. Collect $20.00 per card and make any check to Northside Elementary.
Students that SELL 4 get 1 FREE
Students that SELL 6 get 2 FREE
__________________
If you would like to receive emails or a text alert from Northside Elmentary, please click on the 'Notify Me' button to set up how you would like to receive your message. You can receive either a cell phone text message or an email.